I had such a laugh when my friend Leana over at
Hipstyler, Pretty & Ginger
received a
KONJAC SPONGE
to review a little while ago. Leana is an avid Spongebob Square Pants fan and it would therefore stand to reason that she decided to name her little sponge 'squishy'.
So in honour of Leana, my little sponge shall be called 'pudding' cause it looks like 'a little baked pudding'.
KONJAC SPONGE - FRENCH RED CLAY (SENSITIVE/DRY SKINS)
So here's what I thought ...
Packaging
-
It comes packaged in a very clean line and highly attractive plastic pouch with a transparent window making your squishy little sponge highly visible. Tha packaging is practical, right down to the cute string on the sponge to hang it up in between use.
Fragrance
-
There is none.
Texture
-
It is super soft , squishy and so lovely on the skin. It is the hardest thing to explain as the
KONJAC SPONGE
is not firm , but almost wobbly when wet ...
Efficacy
- The first time I put this little natural fibre
KONJAC SPONGE
to my face it was love , I mean the 'hook line and sinker' kinda love. It is soft , squishy and ever so gentle on the skin and the minute you look at it after washing your face, you can see the dead skin , make up and dirt ...until you rinse it under water and it is good as new again.
DID YOU KNOW?
The
KONJAC SPONGE
originates from the Far East and is a natural fibrous sponge derived from Konjac potatoes or the Latin name 'amorphophallus Konjac', these vegetables look more like a root or bulb if you ask me?
Konjac potatoes
are native to Asia having been used by the Japanese as sponges for over a century.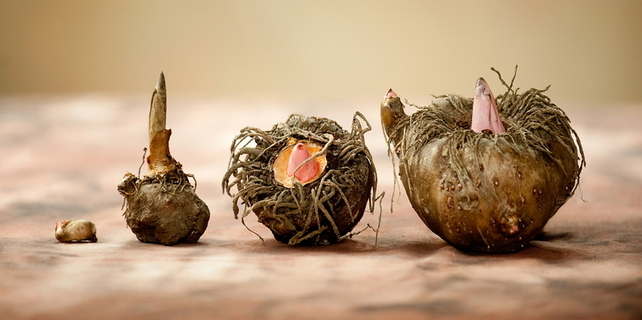 The active ingredients which offer added benefits are natural clays such as French Red Clay , French Pink Clay , French Green Clay , Bamboo and Charcoal .... each clay has a natural function benefiting a specific skin type. There is however an
100% KONJAC SPONGE
with no added ingredients.
The unique features are as follows:
100% Natural vegetable Fibre
Exfoliating
Naturally Deep Cleansing
Removes Water based Make-Up
Suitable for Daily Use
100% Biodegradable
100% Colouring Free
Soft & Gentle
pH balanced
Kind to You & Kind to the Environment
This little piece of heaven retails for
ZAR 220
You can purchase it online at
Infinity Skin Care
Twitter -
@Infinity_SkinSA
** Disclosure Ranking 2 -

(Please refer to my disclosure ranking in the side bar)